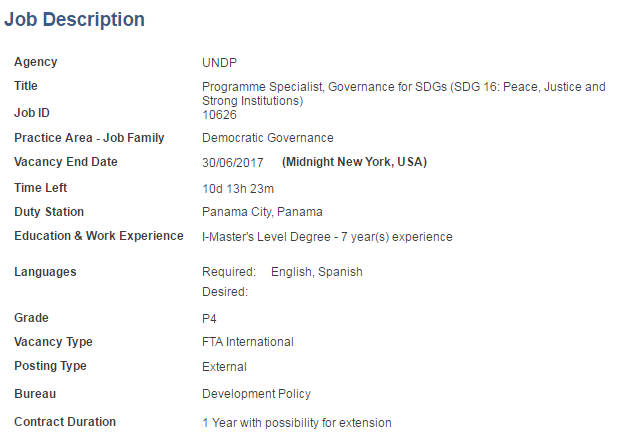 The Bureau for Policy and Programme Support (BPPS) has the responsibility for developing all relevant policy and guidance to support the results of UNDP's Strategic Plan.  BPPS's staff provides technical advice to Country Offices; advocates for UNDP corporate messages, represents UNDP at multi-stakeholder fora including public-private dialogues, government and civil society dialogues, South-South and Triangular cooperation initiatives, and engages in UN inter-agency coordination in specific thematic areas.  BPPS works closely with UNDP's Crisis Response Unit (CRU) to support emergency and crisis response.  BPPS ensures that issues of risk are fully integrated into UNDP's development programmes. BPPS assists UNDP and partners to achieve higher quality development results through an integrated approach that links results based management and performance monitoring with more effective and new ways of working.  BPPS supports UNDP and partners to be more innovative, knowledge and data driven including in its programme support efforts. 

 

Reporting to the regional Governance and Peacebuilding Cluster Leader, Panama, the Programme Specialist based in the Regional Hub is the lead expert in the thematic area of Governance and SDGs to contribute to Peace, Justice and Strong Institutions (SDG 16) in the region with a focus on Developing effective, accountable and responsive institutions at all levels (16.6) and Ensuring responsive, inclusive, participatory and representative decision making at all levels (16.7). Particular attention will also be paid to Open Government, citizen participation, transparency and accountability as strategic tools to advance the SDG 16 Agenda and good governance. In collaboration with other Advisors and Specialists in the Regional Hub, HQ, Country Offices and Global Policy Centers, s/he is responsible for providing policy and programme advisory services to Country Offices and for oversees the utilization of products and tools in this thematic area. S/he does this in response to requests from country offices and under the guidance of the Regional Governance and peacebuilding Cluster Leader, and in collaboration with the integration and coordination team.  Working to ensure quality and coherent policy and programme advisory services within the region and across other regions as well as alignment with the Strategic Plan, the Programme Specialist advances the credibility and recognition of the organization's programmes in this thematic area. 

Under the overall guidance of the Regional Governance and Peacebuilding Cluster leader in the Regional Hub and the direct supervision of the line manager as designated by the cluster leader S/he is responsible for leading the following:

Programme Support and Policy Advice;
Support Policy Development; 
Resource Mobilization; 
Partnerships, Representation and Advocacy; 
Knowledge Management.